May 24, 2023
Alteryx Adds Generative AI to Analytics Suite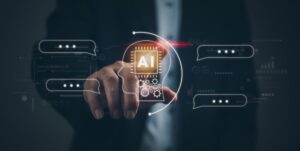 Generative AI products like ChatGPT have caught the eye of leaders at Alteryx, as they have for most analytics software companies. Today at its annual user conference, Alteryx gave us a glimpse of its first generative AI offering, dubbed AiDIN, which is available for cloud customers now. The company also announced greater integration between on-prem and cloud offerings, and is giving its cloud customers geospatial analytics capabilities for the first time.
As a new component of Alteryx's Analytics Cloud Platform, AiDIN leverages generative AI capabilities in three ways, including an automated analytics summary function called Magic Documents; an automated workflow documentation function called Workflow Summary; and the capability to tap into OpenAI APIs directly from the Alteryx Designer interface.
Magic Documents builds on an existing machine learning capability that Alteryx previously offered that was dubbed Auto Insights, says Adam Wilson, the senior vice president and general manager of Alteryx Analytics Cloud.
"Auto Insights really was trying to solve the first part of the problem, which is, when I stare down a new data set, where do I start? What questions should I be asking? What's most interesting?" Wilson tells Datanami. "The other half of that equation is, once I get to a bunch of insights, I then have to package it up and I have to communicate it. And that also can be quite labor intensive."
Magic Documents leverages GPT-4 to automatically generate summary reports of analytic findings created in Alteryx. These reports, which are in PowerPoint and email format, are "clear and concise and compelling" and enable the user to act on analytics instead of spending all his or her time bundling them, Wilson says
"We want to move you into acting on the insights, as opposed to first understanding what questions to ask, then getting to insights, then packaging up the insights," he says. "We want to get you into making use and acting on that, and so Magic Documents is a big part of that process."
Workflow Summary also leverages the use of OpenAI's GPT-4 language model to automatically generate documentation for analytics workflows created in Alteryx's Analytics Cloud Platform, which is the company's flagship offering for cloud-based analytics (although it still has many customers running on-prem).
"Human nature is that, a lot of times, that documentation doesn't happen," says Wilson, who was formerly the CEO of Trifacta, which Alteryx acquired 16 months ago. "What if the system could be self-documenting, where, as you're building things, it's actually creating all of that documentation in an automated way, so that you have that full audit trail, you have that ability to govern, and anybody can step into a workflow and understand exactly what's going on at any moment in time?"
The new Open AI connector gives users the capability to leverage ChatGPT or other GPT models in their own work. While there was nothing stopping them from using OpenAI's APIs on their own, the connector makes it easier for an analyst to tap into the APIs directly from Designer.
"We just want to make it really simple to tap into that without having to understand the APIs and without having to go to a separate place to do a bunch of that work," Wilson says.
Users may want to tap into OpenAI APIs for things such as code generation. While Alteryx is known as a no-code platform, it also supports low-code functionality for people who are happy at a command line, Wilson says. If a user wanted to leverage OpenAI to generate some Python or SQL code in Alteryx, that can be facilitated with the new connector, he says.
"It's a little bit of, am I a keyboard person or a mouse person?" he says. "We want to say yes to both of those, and so we provided tools within Alteryx that allow for those who want to write SQL, who want write Python to be able to do that. And the nice part is that with things like ChatGPT, you don't have to write all that code by hand. You can go generate that code and you can move that code into Alteryx very easily."
These three AI-powered items are available now to users of Alteryx's Analytics Cloud platform, which is basically the Trifacta cloud platform that has been repurposed as Alteryx's strategic cloud platform. But the company has quite a  few more AI tricks hidden up its sleeves, which conference attendees will get a preview of this week in Las Vegas, according to Wilson.
"Because there's been so much hype around this [AI], we wanted to provide some really concrete, foundational things," he says. "And then more of the visionary things, where we reimagine some of the user experience in some of the overall applications–we'll preview those in the 'sneak section' and then you'll start to see those announcements as we march through the year."
Alteryx made two other announcements at its Inspire conference this morning. For starters, customers who prefer Alteryx's traditional on-prem environment now get the ability to execute analytic workflows in the cloud. The "cloud connected" experience will give these customers the best of both worlds, Wilson says.
"Some customers will want to move to a full authoring experience where they're going to be doing everything in the cloud. Great, if that's what you want," he says. "But there's hundreds of thousands of users of Alteryx that say, I love my desktop application. I'm super productive with it, but I'd love to get some cloud goodness by being able to schedule, run jobs, share–do all the things that cloud makes really simple and easy. And so we've we're now providing that through the cloud connected experience for desktop users."
Finally, Alteryx announced that it's bringing location-based analytics to its Analytics Cloud customers. This is an important milestone for the Irvine, California company, which was originally founded by Dean Stoecker and his co-founders back in 1997 to deliver geospatial capabilities ("hence the name, 'alter yx.'")
"Location and geospatial have always been key capabilities, but also important differentiators for the company," Wilson says. "And so this is really bringing those geospatial capabilities that have been wildly successful on prem to the cloud, and also being able to, much like everything else we do, push those down into cloud data warehouses and onto cloud lake house architectures."
Cloud customers will be able to push resource-intensive geospatial workloads queries into data warehouses such as Snowflake, Google Cloud BigQuery and Databricks, among others, he says.
Inspire 2023 runs through tomorrow.
Related Items:
Alteryx to Acquire Data Wrangler Trifacta for $400 Million
Alteryx Dips Analytics Tools Into Machine Learning Waters
Which BI and Analytics Vendors Are Incorporating ChatGPT, and How