About our Authors
Editorial:
Alex Woodie, Managing Editor
Alex Woodie has written about IT as a technology journalist for more than two decades. He brings extensive experience from the IBM midrange marketplace, including topics such as servers, ERP applications, programming, databases, security, high availability, storage, business intelligence, cloud, and mobile enablement. He resides in the San Diego area.
Contributing Editors:
Oliver Peckman, Editor
Oliver Peckham has been writing about the intersections of science, technology, public policy, and corporate policy for over a decade. As a consultant, he has worked with clients ranging from renewable energy trade associations to Lenovo, helping them manage the environmental impacts of a technology-intensive world. He holds an MEM in Energy & Environment from Duke University and an MS in Climate Science & Policy from Bard College. He resides in the Research Triangle area in North Carolina.
Tiffany Trader, Editorial Director
With over a decade's experience covering the HPC space, Tiffany is one of the preeminent voices reporting on advanced scale computing today. Since joining the HPCwire team in 2006, Tiffany has played an essential role in steering editorial strategy, engaging with key audiences, and delivering groundbreaking content when readers need it most. As Managing Editor for HPCwire, Tiffany brings an unmatched wealth of expertise, insights, and editorial prowess based on years of experience covering high performance, cloud, AI, and other advanced computing technologies. Tiffany earned her bachelor's degree from San Diego State University, where she studied linguistics and computer science.

John Russell, Contributing Editor
A previous winner of the Jesse H. Neal National Business Journalism Award (which has been called "the Pulitzer Prize of the business media,"), John Russell has broad science and business journalism expertise with extensive knowledge of the biopharmaceutical and advanced IT industries. A seasoned veteran of technology journalism, Russell was formerly a founding executive editor for Bio-IT World, which focused on the intersection of advanced computing technology and life sciences, where he wrote and edited articles and ran the daily editorial operations.
Jaime Hampton, Staff Writer
Jaime is a writer and researcher with five years of copyediting experience. This is her first foray into the world of enterprise computing. She is particularly interested in the intersection between artificial intelligence and the humanities. Jaime holds a B.A. with a concentration in art history from New College of Florida. She is based in Sarasota.Jaime is a writer and researcher with five years of copyediting experience. This is her first foray into the world of enterprise computing. She is particularly interested in the intersection between artificial intelligence and the humanities.
Mariana Iriarte, Contributing Editor
Mariana Iriarte has covered the HPC, Big Data, and AI space with Tabor Communications for the last year, but brings over 15 years of professional experience ranging from serving in the military to covering emerging technologies. She served on a U.S. Navy destroyer for approximately five and a half years as an electrician, and prior to joining Tabor Communications, she covered embedded electronics for the defense and aerospace industries for four years. She is based in Phoenix, Arizona, and is a tech nerd at heart. She holds a B.A. in English with a creative writing specialization from Southern Methodist University.
Steve Conway, Senior Research Vice President, Hyperion Research
Steve Conway directs research related to the worldwide market for high performance computing. He also leads Hyperion Research's practice in high performance data analysis (big data needing HPC). Specifically, Mr. Conway focuses on HPC market dynamics, High performance data analysis, HPC in EMEA, HPC in industry, HPC and cloud computing, and Software stack/middleware.
Publishing:
Tom Tabor, CEO
Tom Tabor has over 34 years experience in business-to-business publishing, including 24 years focused on High Performance Computing (HPC), cloud computing and more recently, advanced digital manufacturing technologies.
As an internationally recognized pioneer in the electronic publishing industry, Tom is credited with introducing the first online publication in the early nineties, HPCwire. Over the years, he has served as publisher for the award-winning Supercompting Review magazine, WEBster, HPCwire, On-Demand Enterprise, GRIDtoday, High Performance Computing – Contributions to Society, and The Emergence of Grid and Service-Oriented IT, as well as producing the GT04 tradeshow and conference, and a series of Grid VIP Summits worldwide.
Tom also serves as CEO and founder of Tabor Communications Inc., a leading international media, advertising, and communications company that provides news, information and solutions to the HPC, data-intensive, green, cloud, and digital manufacturing communities.
For more information visit www.tomtabor.com.
Sales & Client Services:
Jeff Hyman, Senior Vice President & Group Publisher
Jeff, with TCI since 2007, manages worldwide sales for HPCwire, Datanami and EnterpriseAI.  Prior to joining TCI, he was Vice President of Sales for IDG's Bio-ITWorld magazine, whose focus is on HPC is used specifically within the life sciences to accelerate the pace of drug discovery. Jeff holds a BS from Babson College and an MBA from Suffolk University.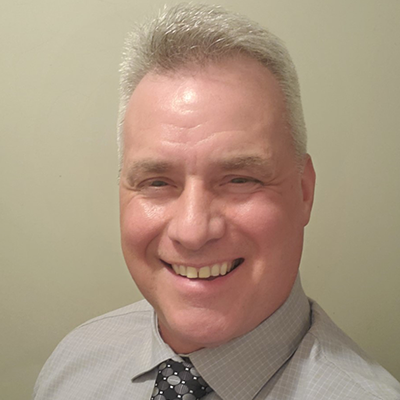 Phil Holtberg, Account Director
Phil manages sales for Datanami. Prior to TCI Phil was account manager at Springer Nature handling client advertising programs to the scientific research community. Before that he enjoyed a two-decade career at NewBay Media where he rose from junior advertising rep to group publisher and handled a variety of roles within the low voltage commercial contractor, home theater, entertainment, K-12, and broadcast B-to-B and B-to-C markets. With over 25 years of publishing, advertising, and marketing experience, Phil uses a consultative approach to help his clients achieve their goals. He can apply keen insight and strategies to design a plan to fit your objectives. Phil is looking forward to becoming your go-to friend in the market. A native New Yorker, Phil lives in NYC with his beautiful wife Stacey. He is an avid runner and fitness enthusiast who has run marathons such as the NYC Marathon, and has also been a personal trainer in the past. Sports, concerts, cruises, and exploring new dining experiences are some of his favorite things.
Ana Ware (Vasquez), Director, Client and Digital Media Services
Ana Ware (Vasquez) is the Director of Client and Digital Media Services  at Tabor Communications. With over 15 years of media experience she has been instrumental in helping TCI achieve its yearly business and revenue goals. Ana's role supports sales and marketing leadership teams in strategy development, business planning, analysis and sales and marketing program implementation. Additionally, her current role as director of client services allows for her to work hand in hand with TCI's customers in successfully executing their advertising strategies across the Tabor portfolio.
Ana received an Associate's degree from Southwestern College.
Lara Kisielewska, Chief Marketing Officer
Lara Kisielewska joined Tabor Communications as Chief Marketing Officer in 2021. She co-founded Linux Magazine and VoIP Magazine in 1999 and 2004 respectively, and launched Xand Marketing in 2005 to provide marketing strategies, PR, advertising, trade show support, lead generation, and event management for high-tech companies in HPC and Linux/Open Source. Most recently Lara has been working with Tabor Communications to produce HPC + AI Wall Street and assist with the launch of its new division, Tabor Events. Lara holds a BS in graphic communication, technology, and management from NYU and despite being a beach bum at heart, has lived in Manhattan since she was 17.
Evangeline Van, Senior Marketing Manager, Corporate and Client Services
Evangeline Van joined Tabor Communications in 2015 as their Graphic Designer supporting branding and awareness campaigns, lead and demand generation programs as well as audience development initiatives. Evangeline is now the Senior Marketing Manager, Corporate and Client Services which encompasses managing corporate branding, marketing initiatives, and client programs. She graduated from Pacific University with a Bachelor's Degree in Integrated Media and Business Administration with a concentration in Marketing. She resides in Oregon, spends too much time at her boxing club, hiking with her dog, and weekends on the coast.