April 18, 2023
IBM Joins the Presto Foundation with Acquisition of Ahana
IBM has acquired Ahana, a startup providing managed and commercial versions of the Presto open source distributed query engine, for an undisclosed amount.
"We believe that this is an exciting time for the Presto project. We're seeing demonstrated growth in the open source community around Presto. The project has 14,600 GitHub stars, saw a 110% growth of members in the community over the past year, and an engagement rate of close to 50% across all of the Presto community channels," wrote Vikram Murali, VP of hybrid data management at IBM in a blog post co-authored by Steven Mih, co-Founder and CEO of Ahana.
Presto was developed by Facebook (now Meta) in 2013 and is promoted by Ahana as an integral part of a data lakehouse. The lakehouse data architecture is growing in popularity due to its ability to handle a variety of data types, including structured, semi-structured, and unstructured data. Presto uses the SQL language to query data in place from multiple sources, such as AWS S3 object storage, Hive, Cassandra, and relational or NoSQL databases. Ahana offers Presto through its Ahana Cloud managed service.
As a result of this acquisition, IBM is now a member of the Presto Foundation, a nonprofit established in 2019 by Facebook, Uber, Twitter, and Alibaba that is overseen by the Linux Foundation. The Presto Foundation notes that Uber depends on Presto to run ad-hoc analytics for its 7,000 weekly active users on 20 computing clusters that process 100 million or more queries per day.
In their blog post, Murali and Mih discuss how IBM has a long-standing commitment to open-source technology, evident by its acquisition of Red Hat in 2018 and its role as a founding member of the Cloud Native Computing Foundation. IBM says it has joined forces with Ahana because of its commitment to Presto as a major contributor with four committers to the project and two members on the Technical Steering Committee. Ahana says IBM is an ideal match for the company and the Presto community due to its history of open source contributions and market reach.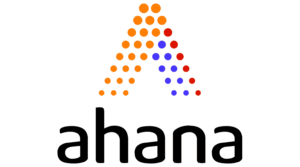 Ahana was founded in 2020 and its headquarters are in San Mateo, California. The company has raised $32 million in seed and Series A funding from Lux Capital, Google Ventures, Leslie Ventures, Third Point Ventures, and Liberty Global Ventures. Competitors of the company include Starburst, which offers a cloud-based service built from a fork of Presto called Trino. AWS also competes with a serverless distributed query service, Athena, that uses Presto and Trino.
IBM's Murali wrote that the company is "thrilled" to become a member of the Presto Foundation via this acquisition: "We believe that Presto is an incredible engine for analytics, and we look forward to helping drive continued innovation in the project. We believe we're entering an exciting next chapter of Presto, and we look forward to sharing more with the community as we move forward."
Related Items:
Presto the Future of Open Data Analytics, Foundation Says
Ahana Launches 'Forever Free' Presto Service, Series A Top-Off
IBM Acquires Observability Platform Databand.ai