September 25, 2023
ThoughtSpot Experiences Exceptional Year of Growth as Customers Realize Value from AI-Powered Analytics
MOUNTAIN VIEW, Calif., Sept. 25, 2023 — ThoughtSpot recently announced another strong year of growth and accelerating momentum after closing fiscal year 2023. ThoughtSpot's business momentum is a testament to the fast-paced evolution of the business over the last two years, in which the company launched and scaled its SaaS offering, conceived, built, and grew a new embedded analytics product line with ThoughtSpot Everywhere, and expanded partnerships across the modern data stack.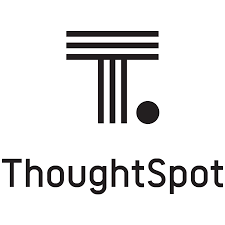 The growth in the last year in particular has come as the company has brought new innovations to market, powered by generative AI, that allow every kind of user, from technical data team to casual business user, to engage with BI in the style they prefer. As a result, customers in every segment, across geographies, have adopted the company's platform to transform how they make decisions and take action with data.
Notable growth milestones over the past fiscal year include:
In July, ThoughtSpot further strengthened its position as an industry leader as the company completed its acquisition of Mode Analytics, resulting in a twofold increase in the companies' combined customer base and growing to $150M ARR.
ThoughtSpot Everywhere, the company's embedded analytics solution introduced in late 2021, emerged as an industry leader for product and app developers looking to infuse AI into their analytics. The embedded solution was ThoughtSpot's fastest growing product, boasting 100% Annual Recurring Revenue (ARR) growth year over year. This success underscores ThoughtSpot's ability to bring new innovations to market that have strong product market fit around the globe, and drive a meaningful share of revenue.
In March, ThoughtSpot launched ThoughtSpot Sage, an AI-powered search experience that lets every user, regardless of technical skills, leverage foundational language models within ThoughtSpot's patented search technology to get insights from their data through natural language search. This experience empowers every person in an organization with the ability to ask and answer data questions, create and interact with data-driven insights, and use these insights to make informed decisions.
"With ThoughtSpot, anyone at Wellthy—on the Data Team or otherwise—can explore and access data without jumping through any hoops. They don't have to wait for a monthly business review to see how they're tracking against their metrics or ask a data team member to slice the data by a different attribute. They can explore their hypotheses and drill down into the data on their own. They get instant access to the customer analytics data and insights they need to provide the best member experience," said Kelly Burdine, Director of Data Science at Wellthy.
ThoughtSpot Product Innovation Powers New Wave of Growth
With the strategic acquisition of Mode Analytics, ThoughtSpot has further diversified its position as a multi-product company, now serving a wider array of customer personas and delivering a comprehensible platform for all needs.
In addition, in the last twelve months, ThoughtSpot:
Introduced ThoughtSpot Sage and is poised to capitalize on the industry trends driven by GenAI. With ThoughtSpot Sage, all users, from C-suite, to business user, to analyst, can leverage foundational language models to get insights from their data through natural language search. Supported by ThoughtSpot's patented technology, ThoughtSpot Sage delivers ease of use, speed, seamless integration, scalability, and future readiness, making it a key differentiator in the market.
Launched ThoughtSpot Monitor for Mobile, empowering customers with on the go, automatic notifications on their mobile device as critical business KPIs change, along with an explanation of the key drivers of that change, so that they can make data-driven decisions from anywhere.
Supported customers such as MDAudit, Abrigo, Loan Market Group and others in building and launching new products and applications with a sticky user experience underpinned by embedded GenAI analytics capabilities built on ThoughtSpot Everywhere.
Expanded and enhanced its partnership with Google, bringing exciting new generative AI capabilities to Google Cloud and Google Workplace. With the expanded partnership, ThoughtSpot is available on Google Cloud, and has introduced a deep integration with Looker Modeler, three integrated plugins for Google Workspace including ThoughtSpot Connected Sheets, ThoughtSpot Analytics for Sheets, and ThoughtSpot Connected Slides, and launched AI Explain on ThoughtSpot for Sheets.
Launched new product features, including CodeSpot, ThoughtSpot Sync, Bring Your Own Charts, and new pricing and packaging options such as Team Edition, Pro Edition, and ThoughtSpot for Startups.
Click here to try ThoughtSpot for yourself today.
About ThoughtSpot
ThoughtSpot is the AI-Powered Analytics company. Our mission is to create a more fact-driven world with the easiest to use analytics platform. ThoughtSpot delivers a complete platform for the modern data stack spanning the entire spectrum of business intelligence needs, from ad hoc novel analysis with a code-first approach, to code-free self-service exploration and AI-driven monitoring powered by natural language.
---
Source: ThoughtSpot