January 12, 2016
Microsoft Offers R Server for Academic Research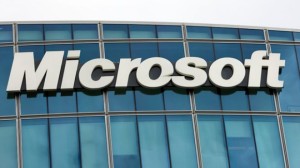 Microsoft Corp. said it is making its enterprise big data analytics platform available to academic researchers in a bid to shift those capabilities beyond corporate users.
Microsoft (NASDAQ: MSFT) said last week its rebranded R Server, formally known as the Revolution R Enterprise platform, would be made available to students and university researchers via its DreamSpark technical education initiative. The program provides researchers with free access to Microsoft software.
Microsoft's R Server is the rebranded version of the platform acquired by the software giant in a deal last year to buy Revolution Analytics, a provider of software and services for the R programming language. R is widely used for predictive analytics and statistical computing.
The company said R Server would support big data statistics, predictive modeling and machine learning capabilities along with big data analytics compatible with the de facto standard R language. R Server also will work with the Windows, Linux, Hadoop and Teradata operating sytems, Microsoft said.
Along with Windows 64-bit operating systems up to Windows Server 2012, R Server also will run on Red Hat (NYSE: RHT) and SUSE Enterprise Linux distributions. Others compatible platforms include Hadoop distributions from Cloudera, Hortonworks (HDP:US NASDAQ GS) and MapR. Also covered is the Teradata (NYSE: TDC) operating system and database.
Microsoft said Server R is preconfigured to run on a Windows Azure cloud virtual machine.
Microsoft has been slowly buying up analytics capabilities. In late December, it announced the acquisition of Metanautix, developer of a data compute engine designed to access and combine data regardless of where it is stored. Microsoft said it planned to integrate the technology with its SQL server and its Cortana Analytics Suite.
The company released of its flagship database and analytics platform, SQL Server 2016, as a public preview last May. Microsoft touts the upgrade as delivering enhanced in-memory performance, including a claimed 30-fold increase in transactions speeds and more than 100 times faster queries matched up against relational databases running real-time operational analytics.
Microsoft said students can download R Server for Windows, Linux, Hadoop and Terdata here. Students must verify their academic enrollment to qualify for the program.
In a blog post announcing the closing of the Revolution Analytics deal last spring by Joseph Sirosh, Microsoft's corporate vice president of Information Management and Machine Learning, noted: "As part of our commitment to help close the data scientist and analytics skills gap, we will also carry forward Revolution's efforts to educate and train aspiring developers and data scientists who want to learn R, leveraging the breadth and depth of our global programs and partner ecosystem."
Recent items:
What Data Science Skills Employees Want Now
Is 2016 the Beginning of the End for Big Data?