June 27, 2023
ThoughtSpot Acquires Mode Analytics for $200M to Empower Data Teams with Trusted Generative AI
MOUNTAIN VIEW, Calif., June 27, 2023 — ThoughtSpot has announced that it has signed a definitive agreement to acquire Mode Analytics in a cash and equity deal valued at $200 million. Upon close of the acquisition, Mode will become a wholly-owned subsidiary of ThoughtSpot. By combining their respective technology as a versatile suite of analytical tools, the two companies are empowering data teams around the world to confidently transform business intelligence with generative AI and deliver value to the business quickly, securely, and at scale.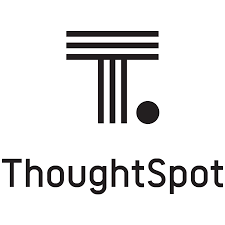 The announcement comes on the heels of a record breaking year for ThoughtSpot, and will further accelerate the company's growth. Over the last fiscal year, ThoughtSpot has seen 100% growth in its SaaS ARR, driven by the company's success in helping both global enterprises like Verizon, CVS, Anthem, Capital One, Snowflake, and Comcast and digital natives like Wellthy, Modern Milkman, and Huel, more effectively leverage their data in the cloud.
With the acquisition, ThoughtSpot's ARR will grow to over $150M, while doubling its customer base. With very little customer overlap, this transaction will create new opportunities for each company to bring their respective products to customers, while further scaling Mode across ThoughtSpot's international market presence and broad channel and partner alliances.
Turning Data into Dollars with Complementary Capabilities
Every organization, regardless of size, maturity, or industry, knows they need to build their business on data. By putting trusted, contextual insights into the hands of every employee, businesses have seen revenue grow 10-30% faster than their peers. Despite this benefit, the challenge of delivering self service analytics for business users, without overwhelming data teams, has remained out of reach for most organizations. Generative AI promises to accelerate data democratization but comes with added pressure for data teams to prepare data and deploy governed, secure, and accurate systems to business users.
The combination of ThoughtSpot and Mode lets data teams transform their business intelligence to be AI-first, while reducing bottlenecks and increasing access to insights that drive tangible business results. With Mode and ThoughtSpot, companies can go from code-first analysis to code-free data exploration and back again quickly, giving customers both the speed and flexibility of code with governed, trusted self service analytics.
Data teams at hundreds of innovative companies leverage Mode's code-first experience to answer novel questions as quickly as they arise from the business. With connected, code-first tools like SQL, R, and Python and advanced visualization tools, analysts have flexibility and choice to work with raw data, from any cloud data platform, in highly impactful ways. Now, leveraging ThoughtSpot's industry-leading AI capabilities, data teams will soon have expanded access to AI to help every analyst feel like they're pair programming with the best analyst they know, right in Mode.
They can also quickly and efficiently develop robust, reusable data models called datasets. This modeled data can then be served up in ThoughtSpot's intuitive platform, where every kind of user, from executives to frontline decision makers, can use AI-powered natural language search to ask data questions, get answers, and take action as easily as they chat with a friend or colleague. And with Mode's extensive visualization library, business users and data teams have more options to visualize data and communicate insights as they build Liveboards.
Making Insights Pervasive
Cutting edge organizations want to bring data-driven insights into the processes and tools their teams use every day. With Mode and ThoughtSpot, customers embed this analytics experience in the apps they use, or build entirely new data apps. Customers will be able to further extend the new functionality Mode brings to ThoughtSpot into productivity tools like Slack, Google Sheets, Excel, and Microsoft Teams, embed directly into products and apps with ThoughtSpot Everywhere, or be consumed on the go with ThoughtSpot Monitor for Mobile, giving business users access to insights everywhere they make decisions.
For partners across the ecosystem, the acquisition of Mode will create new ways for these partners to provide value to the data teams they support. Partners will be able to use SQL to quickly build new self service analytics capabilities and use cases. These can then be quickly deployed to customers, enabling them to get insights ten times faster than any other comparable solution.
Thoughts from the Top
"Unless you've had your head in the sand, every leader in every organization knows they need to figure out how to leverage generative AI to move more quickly and deliver personalized, bespoke experiences to customers. Failing to do so is tantamount to admitting defeat," said Sudheesh Nair, CEO, ThoughtSpot. "For too long, data teams have been held back by the last generation of archaic data visualization tools like Tableau that forced them to endlessly tweak and update dashboards. With this acquisition, we're giving both data teams and business users the tools they need to efficiently and quickly turn data into insights and those insights into actions. Whether you want to be code-free for your business users or code-first for your analytics engineers, now is the time to rethink business intelligence if you want to maximize value from your investments in the modern data stack. If you don't, your competitors will."
"Today we celebrate the beginning of a new and exciting chapter, not only for Mode, but for the modern data stack, which has been sorely lacking a truly modern business intelligence platform – until now. As part of ThoughtSpot, we will help supercharge the business impact of data teams, empowering them to deliver trustworthy AI-powered insights to their organizations quickly," said Gaurav Rewari, Mode CEO. "Together, we are bridging the gap between data teams and business users in a unified, dependable, and governed platform that meets the evolving needs of the modern data landscape, where data teams are liberated from mundane tasks and business users are empowered to explore freely."
"At Mode, we've always focused on helping data analysts, and worked hard to remove the frustrations that interfered with their day-to-day workflows. By providing data teams with an integrated, code-first experience, we've enabled our customers to move far more quickly and find much more value in their data than they previously could. Business users, however, haven't been able to explore data with the same power or flexibility. That's why we're combining forces with ThoughtSpot," said Benn Stancil, Mode Founder and CTO. "Together, we'll not only continue to help our customers accelerate the work that their data teams are already doing, but also deepen its impact. By combining Mode with ThoughtSpot's natural language search and leading generative AI capabilities, data teams will be able to deliver more than just dashboards; they'll become the stewards of the generative AI revolution, and lead their companies' efforts to implement this powerful technology in a way that is safe, reliable, governed, and secure."
The acquisition of Mode is subject to customary closing conditions, including the receipt of Mode stockholder approval, and is expected to close later this year. For more information, sign up for ThoughtSpot's upcoming webinar on July 13th.
About ThoughtSpot
ThoughtSpot is the AI-Powered Analytics company. Our mission is to create a more fact-driven world with the easiest to use analytics platform. With ThoughtSpot, anyone can leverage natural language search powered by large language models to ask and answer data questions with confidence. ThoughtSpot enables everyone within an organization to limitlessly engage with live data in any popular cloud data platform, making it easy to create and interact with granular, hyper-personalized, and actionable insights. Customers can take advantage of both ThoughtSpot's web and mobile applications to improve decision-making for every employee, wherever and whenever decisions are made. With ThoughtSpot's low-code developer-friendly platform, ThoughtSpot Everywhere, customers can also embed AI-Powered Analytics to their products and services, monetizing their data and engaging users to keep them coming back for more.
About Mode
Mode is the modern Business Intelligence (BI) platform, and the first solution built around the way modern data teams work. Mode clears the path from data to insights and uplevels decision making in every function of the organization. As a unified intelligence layer, Mode maximizes modern data stack ROI and turns data into a competitive advantage for leading businesses across all sectors and stages. Data leaders use Mode to drive more efficient, higher impact analysis and increased data maturity through true self-service.
---
Source: ThoughtSpot