July 27, 2023
Hammerspace Raises $56M to Reimagine Data Orchestration
In the gaming world, a hammerspace is an instantly accessible storage location that allows characters to seemingly grab objects out of thin air. If you have ever pulled a refrigerator out of your pocket while playing Nintendo's "Animal Crossing," you've seen a hammerspace in action.
When it comes to the vast troves of data enterprises now contend with, a real-life hammerspace could really come in handy. That is the impetus behind the company of the same name: Hammerspace, an enterprise data orchestration firm that just raised $56.7 million in an institutional investment round.
Maintaining secure access and control over an organization's entire data ecosystem is a monumental task. Data is often siloed between different vendor storage solutions in multiple locations and cloud environments, and while many storage systems are highly scalable, they come with major latency tradeoffs.
Hammerspace CEO and Co-founder David Flynn previously told Datanami's Alex Woodie that on a foundational level, the relationship between data and storage infrastructure is quite broken.
During the company's quarterly update call this week, Flynn told of how Hammerspace was founded with the goal of decoupling data from infrastructure, allowing for a single view of data even when data is physically distributed.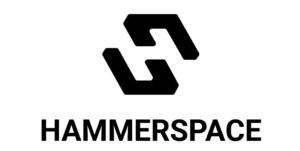 Hammerspace's software brings an enterprise's existing data stores together into one file system. Rather than copying data from silo to silo, Hammerspace's vendor-neutral orchestration system bridges any on-prem or cloud-based storage type, the company says, creating a cross-platform global data environment. Data services and file operations are automated as background tasks. Users have uninterrupted file access via standard file protocols regardless of data placement actions, infrastructure changes, or storage type and location, including multi-cloud use cases.
Flynn's background is in high performance computing where speed is key. He was CEO and co-founder of Fusion-io, a startup known for its enterprise flash storage products for HPC that was acquired by SanDisk in 2014 for $1.1 billion. At one point, Flynn's company helped the San Diego Supercomputer Center cut its MySQL database query times from 30 minutes to 3 minutes.
Flynn's HPC roots led to the development of Hammerspace's unique architecture that separates the control plane from the data path and introduces an abstraction layer that enhances performance scalability, a technique commonly used in supercomputing but not yet seen in enterprise data storage.
To achieve this, Hammerspace adapted Parallel NFS, part of the NFS distributed file system protocol used mainly in academic settings. To overcome the NFS limitation where all data must flow through a single NFS server, PNFS separates metadata from file data, allowing for data access directly from storage devices, which can be multiple and parallel. Hammerspace saw an opportunity to use PNFS for data orchestration, building on this architecture to create its platform.
Demand for Hammerspace is growing. Flynn said on the update call that the company has experienced a 300% year-over-year growth. One of its customers is Jellyfish Pictures, the remote visual effects and animation studio behind the latest "Star Wars" movies and shows, as well as season four of "Stranger Things."
The company found its visual effects workloads rapidly growing due to COVID shutting down most live-action shoots. Jellyfish leveraged Hammerspace and a partnership with Microsoft Azure to orchestrate its content to its globally distributed workforce. The company deployed on-prem Anvil metadata servers with data services nodes containing high-speed NVMe SSDs connected to Hammerspace instances in multiple Azure regions. "The Anvils work by replicating metadata between points in a bi-directional replication configuration. All sites are active, with all artists able to perform high-performance read/write on the same shared dataset," Hammerspace explained in a case study.
Jeff Bezos's rocket manufacturing company, Blue Origin, is also a Hammerspace customer. The company uses Hammerspace across all its on-prem storage infrastructure and cloud infrastructure, spanning five different facilities around the country and their cloud presence. Blue Origin uses it for data sharing and work across industrial design, manufacturing, live test feedback, and even marketing, all within a single file system.
It seems investors are also taking notice. Hammerspace's latest $56.7M institutional investment round was led by Prosperity7 Ventures, the venture arm of Saudi Aramco. On the update call, Flynn was joined by Jonathan Tower, managing director of Prosperity7.
Tower shared that current economic volatility can be viewed as a recalibrating of VC investment: "We really had a very strong period of investment, lots of new funds were created, lots of new emerging managers came out of that," he said. "And I think we are going through a cycle where there's a windowing of that now, where a lot of capital was deployed in many, many companies, one might make the argument that perhaps too much capital was deployed, and perhaps too many new companies were created."
He went on to say that this economic environment is encouraging investors to focus on truly innovative products whose reach and scale have a worldwide impact.
"From our perspective, it's a great time to be investing. It's a great time to be building great companies that are solving big, global problems," Tower said.
Tower says the shift to a remote and dispersed workforce brought on by COVID has created a critical need for seamless data access unrestricted by data silos or latency issues.
"We're not going to go back to the world of pre-2019 in that sense. And so, these systems need to be built for the future of how data is going to be accessed and required, as opposed to the concept of the cloud of 20 years ago," Tower said, later adding: "At the end of the day, nobody was going after the problem like Hammerspace was going after the problem. The solution that Hammerspace is going after and the way they're building this is very differentiated."
Related Items:
Hammerspace Hits the Market with Global Parallel File System
Three Ways to Connect the Dots in a Decentralized Big Data World
Demand for Workflow Orchestration Solutions on the Rise, Says New Report