May 19, 2023
Tigris Data Unveils Beta Launch of New Vector Search Tool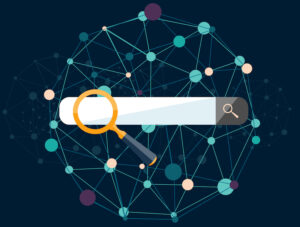 Tigris Data has beta launched a new vector search tool for building personalized recommendations and search applications. Available now as a free beta, Vector Search is meant for use cases like retail and e-commerce, as well as financial applications and event stores.
Vector search leverages deep learning to provide search results based on similar semantic meanings and is an alternative to keyword-based searches that rely on direct matching of keywords. Instead, a vector search engine matches an input term to a vector, which is an array of features generated from an object catalog. Each vector contains tens to hundreds of dimensions that each describe aspects of an item in a catalog, resulting in context-based search results. Companies like Home Depot are using vector search algorithms on their websites to make it easier to search for products and receive recommendations on related products.
Another feature in beta is a Database to Search automatic synchronization that the company says allows users to automatically create search indexes and synchronize data from Tigris Database to Tigris Search. Additionally, Tigris has also released a tutorial on how to use the OpenAI Embeddings API to generate embeddings for documents and use Tigris to index the embeddings to build a vector search engine.
Vector Search is part of the Tigris Data platform, which is an open source, NoSQL, multi-cloud database and search platform that the company claims is 4x less expensive than DynamoDB, the NoSQL database offered by AWS.
Tigris says its distributed, cloud-native architecture allows developers to leverage cloud infrastructure services such as auto-scaling and automatic backups without the need for infrastructure management. The platform has a single API that spans search, event streaming, and transactional document store while supporting multiple programming languages and frameworks. Tigris is based on FoundationDB, a distributed database open sourced by Apple in 2018 under the Apache 2.0 license.
Tigris Data launched with $6.9 million in seed funding in 2022. The company's investors include General Catalyst and Basis Set Ventures, along with Guillermo Rauch, CEO at Vercel, and Rob Skillington, CTO and Co-Founder of Chronosphere.
The company was founded by Ovais Tariq, Himank Chaudhary and Yevgeniy Firsov, who led the development of data storage and management at Uber. The team's experiences with data growth and infrastructure sprawl led to its creation of a developer data platform that could simplify data applications without sacrificing speed or scalability, according to a prior release. CEO Tariq previously commented that the goal of building Tigris was to develop a single approach to data management in a developer-friendly environment that lets developers focus on building instead of managing infrastructure. He also noted that building Tigris as an open source platform was important to the team to ensure developers can avoid lock-in.
"With Vector Search, Tigris Data gives developers the ability to deliver fast, accurate, and personalized recommendations to their users," said Tariq in a release. "This powerful tool is designed to help companies unlock the full potential of their data by making search and recommendation applications more effective and customer-centric."
Related Items:
Home Depot Finds DIY Success with Vector Search
Vector Databases Emerge to Fill Critical Role in AI
A New Era of Natural Language Search Emerges for the Enterprise
Sponsored Multimedia
Contributors
Featured Events
June 5 @ 8:00 am

-

June 6 @ 5:00 pm

Santa Clara

CA

United States
Datanami
This website uses cookies to improve your experience. We'll assume you're ok with this, but you can opt-out if you wish.Accept Read More
Privacy Overview
This website uses cookies to improve your experience while you navigate through the website. Out of these, the cookies that are categorized as necessary are stored on your browser as they are essential for the working of basic functionalities of the website. We also use third-party cookies that help us analyze and understand how you use this website. These cookies will be stored in your browser only with your consent. You also have the option to opt-out of these cookies. But opting out of some of these cookies may affect your browsing experience.
Necessary cookies are absolutely essential for the website to function properly. This category only includes cookies that ensures basic functionalities and security features of the website. These cookies do not store any personal information.
Any cookies that may not be particularly necessary for the website to function and is used specifically to collect user personal data via analytics, ads, other embedded contents are termed as non-necessary cookies. It is mandatory to procure user consent prior to running these cookies on your website.