September 28, 2022
Unravel Data Aims to Straighten Out The Data Stack with $50M Series D
The enterprise data stack continues to grow in complexity with a sometimes overwhelming number of tools, systems, and data pipelines to manage and optimize. When you factor in the shift to the cloud, managing compute and storage costs can complicate things even further.
One company looking to unfurl these data stack intricacies is Unravel Data with its DataOps observability platform. This week, the company announced it has closed a $50 million Series D round bringing its total funding to $107 million.
The company plans to use the fresh funds to extend its platform "to help connect the dots from every system in the modern data stack within and across the most popular data ecosystems, including Databricks, Snowflake, Amazon EMR, BigQuery, and Dataproc," according to a release.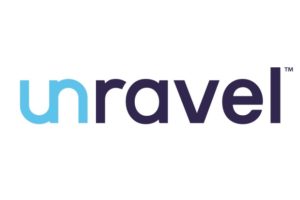 "Data engineers and data scientists currently spend more than half their day debugging and troubleshooting issues on the thousands of data pipelines in their environment," said Kunal Agarwal, CEO of Unravel Data. "Just as the DevOps market united the practice of software development and operations a decade ago to transform the application lifecycle, data teams require the same kind of full-stack visibility, automation, and actionable intelligence that meet their needs around data pipeline performance, cost, and quality."
Unravel Data was founded by Agarwal and Dr. Shivnath Babu after meeting at Duke University. The company says it was born from the realization that exponential data growth combined with broad adoption of the public cloud requires new ways to manage and optimize data pipelines supporting real-time analytics.
Unravel says its platform's secret sauce is its automated DataOps-specific intelligence. According to the company website, the platform features telemetry expressly designed for DataOps that captures millions of granular details from each system and contextualizes them in a unified view. There is also automated analysis and remediation to help pinpoint why jobs fail or where pipelines are bottlenecked thanks to advanced analytics features like dependency maps, rules engines, and AI/ML algorithms that can help users identify issues while giving suggestions on how to solve them.
Additionally, the platform boasts cost governance features, such as proactive alerts and policy-based autonomous corrective actions, that can identify and halt cost overruns and performance issues. Users can see all performance details in one place, automatically optimize hundreds or even thousands of jobs, and optimize cloud costs at the cluster level.
The company claims that numerous Fortune 100 companies are using the Unravel platform and that customers have doubled the productivity of their data teams while efficiently scaling costs on the cloud.
One customer is 84.51°, a predictive analytics-focused subsidiary of grocery chain Kroger: "At 84.51°, we leverage cutting-edge data science and advanced analytics to create highly personalized experiences for millions of consumers. Our ability to proactively monitor the performance, cost, and quality of our data pipelines is foundational to our mission," said Jeff Lambert, VP of Data Solutions at 84.51°. "Unravel enables us to see across our entire data environment, enabling our team to quickly understand which workloads are running well and which ones are having issues, and make recommendations on how we can fix the problems."
This latest Series D round was led by Third Point Ventures, with participation from Bridge Bank and existing investors that include Menlo Ventures, Point72 Ventures, GGV Capital, and Harmony Capital. Also announced as part of the new funding is that Third Point Ventures partner, Curtis McKee, will be joining Unravel Data's Board of Directors.
"The DataOps observability market is poised to explode as enterprises invest in building data products that increase customers, revenue, and efficiencies," said McKee. "We're excited to partner with Unravel Data, as the company has paved the way and established a proven track record of success helping some of the world's most recognized brands simplify their data operations so they can bring new data-driven innovations to market."
Related Items:
The Cloud Is Great for Data, Except for Those Super High Costs
Why DataOps-Centered Engineering is the Future of Data
Demystifying DataOps: What We Need to Know to Leverage It